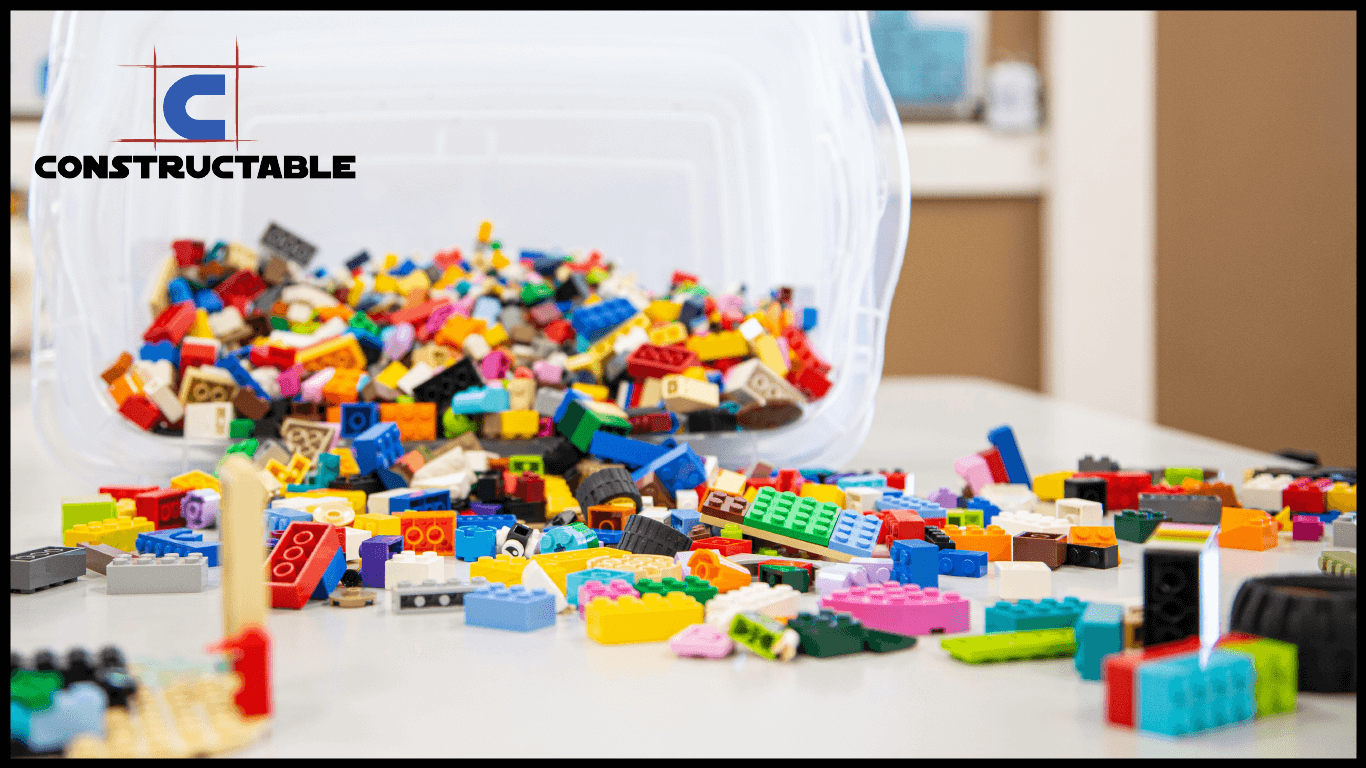 LEGOs and PEMBs
Building is our passion at Constructable. It is a fun industry to be in. Never mind the grind of constant problem solving and occasional subcontractor issue, we enjoy getting our hands dirty, using our skill to erect buildings, and contributing to the world through structural construction. So today we thought to dive into the world of construction in a fun and interesting way.
Here at Constructable we use pre-engineered metal buildings ("PEMBs") to build ideas into reality, namely yours. These are economical, durable, and versatile buildings that are relatively quick to construct. If you visit our site, of course wearing proper PPE, you will actually see an organized assembly manual, specially-designed steel pieces, sorted by type and size, much like a LEGO block package.
In today's blog we celebrate the creativity and ingenuity of both LEGOs and PEMBs. First, the LEGOs:
1. A column of approximately 40 billion LEGO bricks can reach the moon.
2. There are over 400 billion LEGO bricks in the world.
3. Stacked together, they are 2,386,065 miles tall, which is ten times higher than the moon.
4. One LEGO can take up to 4,240 Newtons of force, or over 953 pounds. (No wonder it hurts so much to step on a LEGO brick.)
5. A single LEGO brick can support 375,000 other LEGO bricks before buckling. In other words, you can build a LEGO tower 2.17 miles high before the bottom LEGO brick breaks.
6. 1,300 LEGO pieces are made per second, 78,000 per minute and 4,680,000 per hour. 1
LEGOs are worldwide sensation and nearly universal: "PEMB", though a much less popular and kid-friendly name, is still an impressive product as well. These structures are also worldwide, nearly universal as they dominate the construction industry. Perhaps they could be considered the toy of choice for constructors of low-rise buildings: For example, in 1995, Construction of PEMBs consisted of 65% of all new, one- and two-story buildings with footprints of up to 150,000 sqft. These are quick-to-construct, long-lasting, and flexible structures that can be the solution for your project and are constructable in nearly any place imaginable. 2
LEGOs are a fascinating children's toy, beloved by parents and children alike, though it is very difficult to love them once stepped on.
Nevertheless, parents still love what LEGOs can do for their kids with the hours of creativity and fun; the joy of opening a new set; the learning from such an educational toy. It is as if LEGOs give children a way to create a new world of their own; playtime takes on a life of its own.
In the same way, building projects create new worlds for our clients and can take a life of their own. They are a labor of love for the owner and constructor alike. Your dreams and vision for your business, convention center, maintenance shop, operations building, warehouse, industrial complex become the cake itself, not just the icing, when we build together. That is how we, at Constructable, operate best: taking ownership alongside our clients to see their ideas built into reality.
Both LEGO and PEMB have pre-engineered pieces complete with an instruction manual for assembly; and both will serve their durable, long-lasting purpose for years to come.
Isn't it about time that you thought about LEGOs for your kids and a PEMB for your project?
Start a PEMB project by contacting us HERE.
Sources:
1 LEGO 60th Anniversary Box Manual Statistics
2 Metal Building System Design and Specifications by Alexander Newman (second edition)