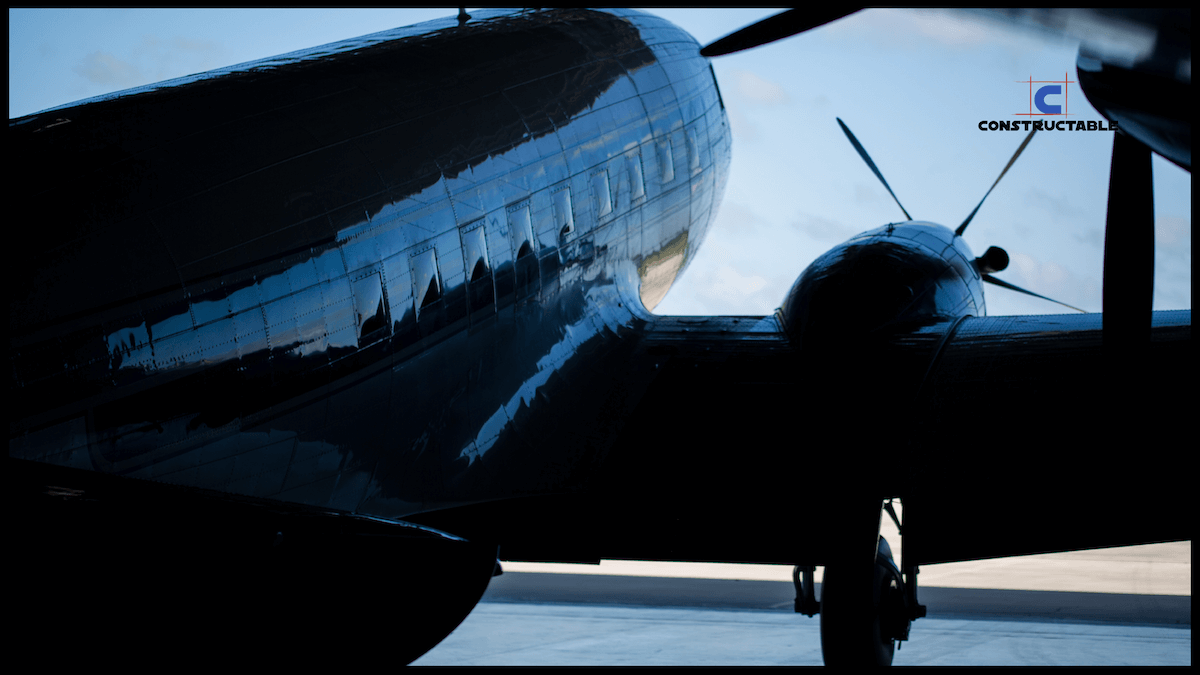 Project Announcement: Ascent Aviation Services
Constructable and Ascent Aviation Services (Ascent) have partnered to design and construct a new multi-million-dollar aircraft hangar at the Roswell International Air Center, breaking ground in 2022.
In a joint venture with the city of Roswell, Ascent is expanding its operations to Roswell, NM, and the Roswell International Air Center. Constructable, a design build general contractor with decades of experience building in Roswell and Southeastern New Mexico, is teaming up with Ascent to bring this fantastic business expansion into reality.
"After looking at many potential candidates to partner with in our expansion project, it was obvious that Constructable was the perfect solution. Their diversity and experience in projects similar to this one coupled with their ties to the local community reinforced our decision to partner with Constructable. We look forward to completing Phase 1, commencing operations in Roswell and becoming an integral part of the Roswell and Chavez County communities." —David Querio, President, Ascent Aviation Services
With the Roswell International Air Center quickly becoming the hub for aircraft storage and maintenance in the southwest, the Roswell Chaves County Economic Development Center (RCCEDC) and its president, Mike Espiritu, connected both Constructable and Ascent to collaborate on the project. Espiritu's focus on member contractors from local companies doing local work created a new partnership with the city of Roswell and connected Constructable as the design build general contractor.
A multi-year project, its first phase is a 90k square foot tensile fabric structure hangar including offices and support facilities. Phase two is a second hangar essentially the same in specification and size. With a date in 2022 slated for breaking ground, the project is a design build one in that we will both provide design services in conjunction with Thr3e Design for architectural design work and construction services. Design build is a core feature that Constructable brings to the table and is our preferred method of construction.
"This project is a game-changer for our community, will create over 350 new high-wage jobs, and millions of dollars in capital investment. [Ascent's] selection of a local company, Constructable Inc., as their General Contractor and other local construction sub-contractors and businesses, will significantly boost our local economy. We welcome Ascent with open arms to the City of Roswell and Chaves County." —Mike Espiritu, President, Roswell-Chaves County Economic Development Corporation
Ascent Aviation Services is a Class IV 14 CFR Part 145 certified repair station specializing in every aspect of aircraft maintenance for the service life of your fleet. We maintain narrow and wide body, small to large, regional to long-haul aircraft and one of the largest storage and reclamation operations in the world.
"In collaborating with such a strong company as Ascent and at a place so important to Southeastern New Mexico as the Roswell International Air Center, Constructable's commitment to our great city has never been stronger." —Jared Hellums, Founder, Constructable
Constructable is a design build general contractor offering design, construction, procurement, and management services for industrial and commercial projects. With a committed focus on customer satisfaction for a high-quality, on budget, and on schedule project every time, at Constructable we build your ideas into reality.
Read more here:
Roswell Daily Record.
LA Daily Post.
Grant County Beat.