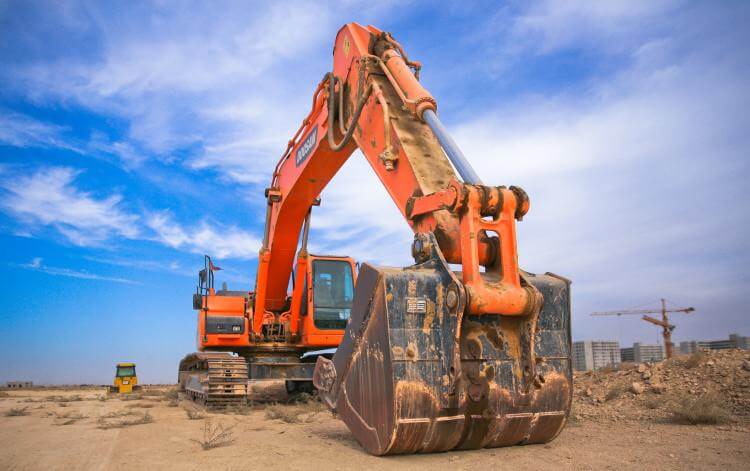 The Opportunity of a Small-Town and/or Remotely-Located Project
"I wouldn't trade one single day here in small town USA." —Country Singer Justin Moore, Small Town USA
What would the United States be without the small-town construction job? In a country this size, remote work locations and small-town projects are bound to come. Every single one presents unique challenges for building. Whether cost efficiency demands it, lack of land requires it, or the project itself could not be built anywhere else, the fact is that remote construction sites are an essential part of the construction industry. While some consider them as projects to pass upon or even necessary evils to drag one's feet on, some construction companies thrive on them; they thrive on them because they know of the embedded golden opportunity within each remote site. And the customer has an exciting prospect here with the chance to build quickly and inexpensively to get completion for their project.
Remote projects are an exciting opportunity to move quickly and inexpensively as long as you have a trusted, seasoned partner to guide the process along.
Why would you need a small-town and/or remotely-located project?
1. Cost-efficiency: remote locations are much less expensive than urban ones. The cost of land, personnel, and construction often represent the driving force for such a project.
2. Land requirements: unless a company demolishes existing buildings, renovates expensive previous projects, or pays top dollar, most urban projects are priced at a premium, not to mention that some land is simply unavailable.
3. Specifically-required location: some projects are practically only available in remote locations (for farmland with extreme winds are perfect for wind energy, agricultural companies, enormous logistics warehouses, etc.).
4. Traffic considerations: small-town and/or remotely-located projects have the bonus of being out of the way of much of the hustle and bustle of big urban centers. That means speed in both building and in operations is at a maximum.
5. Safety concerns: often small-town and/or remotely-located projects are off the beaten path because of safety concerns (refineries, chemical plants, blast-resistant buildings, sound-resistant buildings, etc.). There is very volatile work being done that requires minimizing any potential collateral damage.
6. Privacy concerns: with the advent of powerful smartphones and inexpensive drones and their specialty, endless-zoom, high-fidelity cameras, the work done in your project need not be exposed to such publicity or prying eyes.
With the need for small-town and/or remotely-located projects fully established, let us examine just what kinds of projects need to be off the beaten path.
What kinds of projects are remotely-located?
Remotely-located projects are hyper-focused in purpose and execution. These are not general offices for normal operation. These projects are operations and maintenance buildings for specialized industrial purposes, warehouses, repair shops, field offices, renewable energy fields, oil and gas structures, small-town commercial projects, and even specialty buildings. Often, because of the off-the-beaten path nature of these projects, they do not require the frills of an executive headquarters or the painstakingly managed minutia of an urban project, complete with constant inspection, restrictive requirements, and endless permitting.
Speed to market, cost of materials, cost of labor, and cost of real estate are all powerful motivators for such projects. This is the fantastic opportunity of such a project for both the customer and the contractor. Yet, they are also unique challenges that must be proactively managed and expertly guided to maximize and cash in on the opportunity presented.
All of this leads us to demonstrate the need for such facilities and how to build them successfully.
1. Build away, but with your eyes wide open.
A small-town and/or remotely-located project can move faster because of fewer inspections, red tape, and bureaucratic committees signing off. But you are in for challenges in supply chain, length of time for delivery, de-prioritization of work by subcontractors, slow workday starts with so many having to travel to the site from afar.
The project can also be more economical because of the cost of labor, materials, and land, but one must also realize that material delivery and travel to site by workers will be added into your pricing and quotes.
When you start a small-town and/or remotely-located job, you are signing up for quite a ride: 1. A looser process with the authority having jurisdiction (often times the city or county wants your project and is more permissive). 2. A struggle with the contractors to mobilize. 3. Longer lead times for material and equipment. 4. A project brimming with potential and opportunity for cost savings, value engineering, and quick turnaround.
There is both good and bad to a small-town and/or remotely-located project. Make sure you capitalize on all of it and prepare for the eventual challenge.
2. Subcontractors need qualification and constant management.
This might be an obvious statement, as all subcontractors need qualification and constant management, however, it is especially true on your small-town and/or remotely-located project. There is a reason that towns remain small or remote; and most people have vacated them long ago. The supplier and subcontractor pools are much smaller for various reasons (lack of work, lack of skilled help, more promise and attractiveness in big cities, less to occupy yourself as a local population). This means you either start procuring very soon in the process so as not to be held captive to prices or lead times, or you carefully, constantly manage each subcontractor until final completion.
The key to remember is that your small-town and/or remotely-located job, unless you are paying top dollar and you are the best customer to that subcontractor, they will drag their feet to get there.
With a small-town and/or remotely-located site, the travel expense (or overnight expense), the desire for efficiency on the site, and the willingness to leave as quickly as possible by the contractors on the site will be greater. Thus, there will be feet-dragging to get to the site and de-prioritization of getting to your job unless you have someone constantly managing and motivating the team. There are a few project warnings to keep in mind that are especially evident on small-town and/or remotely-located projects:
Warning 1: "Dragging of the feet". It is a difficult thing to mobilize to a jobsite. You must keep a strong focus on lookaheads and the schedule of the site to plan accordingly. Be careful not to split up work on a Thursday and Friday through Monday and Tuesday if you do not have to. The contractor sees this as a weekend stay or multiple travel days he or she does not want to pay for. Instead, plan an entire weekend of work for him or her. Or move your work to start Monday so that their team has an entire 5-day span to finish. Do not let there be an excuse for dragging of the feet, because if there is any weakness in your schedule, it will be exploited, and you will not have anything to defend yourself with.
Warning 2: "De-prioritization of work". As with every contractor, the most important project is not the current one, but the one that is making the most money for the company. Add a long drive, large travel expenses, and the logistics of transporting large crews and equipment and you get a powerful de-prioritization of work. Yes, you have contractually bound this contractor to your terms, pricing, etc., but that does not mean that he or she will prioritize your job like you do. Whatever corners there are to be cut, they will be clipped. Whatever efficiencies to be had at your expense, they will be taken.
Warning 3: "Get it done quickly". Strangely enough when we talk about dragging of the feet and de-prioritization of work, you must also be aware of a "getting it done quickly" attitude. Subcontractors will want to get the job done as quickly as possible (likely what you want as well), but sometimes at the expense of quality (something you do not want under any circumstances). This is nothing new to a project as it is a constant battle in any structure. But it is even more pronounced when you and your subcontractor are in the boondocks with very little reason to stay other than the work to be done.
One of the keys to keeping contractors motivated to do your work when you come calling is to cluster their work (wherever possible) at the same time into work segments. Perhaps your civil contractor can prepare the slab and install retaining walls, excavate stormwater trenches all in the same trip?
Another key is to have all materials and equipment on site for contractors at the time of your call to them. Then they know you are prepared for them and that they should answer. Let them know that you realize their time is valuable and that you do not cry wolf. Many a contractor spun his or her wheels needlessly at being called when the work, materials, or equipment were not ready. The idea is to win together in small-town and/or remotely-located projects.
"We are committed to the successful completion of your project." —Jared Hellums, Founder of Constructable
3. Materials and equipment need pre-planning and well-in-advance notice.
The fact of remoteness is both the opportunity and the challenge of the small-town job or unique location. Likely, the contractor won the job specifically because so few other companies were interested, could do the work, or even attempted to assemble a quote. But now that the contractor has the bid, it is vitally important to plan for the long lead times and unique challenges of your small-town and/or remotely-located site.
Warning 1: "Materials are likely nowhere near your site." Where are you to find the various materials required for your job? Have you considered how far the nearest pit or quarry is? Are you over a barrel because there is only one option?
Warning 2: "Transportation gets pricey." Unless you have the resources yourself to transport materials and equipment (which is in itself a pricey proposition), you will have to outsource it at a premium because of the remoteness of your site. With this in mind, always have a backup source for both materials and transportation so as to retain your ability to negotiate. Most suppliers and contractors know these small-town and/or remotely-located jobs are difficult to procure. Keep ahead of the game so that you are never behind the eight ball.
Warning 3: "Plan for long lead times." The further you are off the beaten path, the smaller the population count, likely the less important the job seems to contractors and suppliers. The small town will welcome you with open arms for the additional business and jobs you are supplying so start there. Get in good with the locals to know tips and businesses that can move you forward. With all that said, plan on long lead times. Purchase your materials as soon as the contract is signed so that the gears of industry can start into motion. The costliest and worst part of your project is to fall behind on the schedule for lack of materials because of long lead times with your equipment taking up space and ringing up a costly bill not even being used.
4. Speed is key where inspections are not.
The golden opportunity of a small-town and/or remotely-located project is in the inspection and authority having jurisdiction "AHJ". This is not to say that the normal hold points are to be ignored or quality to be sacrificed. But it is intended to help you avoid needless red tape. It is apparent that the more urban the project, the more the red tape multiplies exponentially and is infinitely harder to cut through. From day one the project needs to be on the AHJ's map, with key officials contacted and a clear communication path blazed. The AHJ will be your best friend or worst enemy depending on how you approach them. Coming to your project with an attitude of "Let's collaborate to better the town, build jobs, and win together" goes a long way. Odds are that the small town wants your business very much; and they will be grateful for the new construction whatever it is. Leverage your relationship with them to help you cut through red tape quickly, safely, and in a collaborative way.
An example of the difficulty in urban projects is construction mud. Any city that has its organization well done will make you clean up your mud on any street, sidewalk, or city feature that even your materials supply trucks tread on. A small-town and/or remotely-located project will simply be glad to work with you and drum up the economy for the region. You will not have to worry about tracking mud. And you will not have to cut corners to be fast, just build the right relationships with the right people and demonstrate your expertise and collaborative spirit to gain the confidence of the team. That is when your project can really get cooking and take off quickly.
"We thrive on work in remote places because we know you want to work there." —Jared Hellums, Founder of Constructable
All of this to ask, "So what?" We have demonstrated the difficulties on the job site, but how can we overcome these challenges, so they become opportunities for your project?
Subcontractor Management Tips:
AHJ Tips:
1. The Authority Having Jurisdiction "AHJ" gets first priority. "You cannot fight city hall" is invariably true. Make relationships immediately to get the best service out of these vital parts of your project. Get them exactly what they need. Learn their schedules, timelines, ways of doing things to demonstrate your desire and ability to collaborate. Doing this will pay dividends in the end and for any future engagements.
2. Never let an inspector get to the site without being welcomed, engaged, and his or her needs met.
Procurement of Materials and Equipment Tips:
1. Think of transportation creatively. Does the quarry or pit have its own service? If not, do you know local haulers? Can you find them? Often the pit or quarry has good people as a reference. Even better, do you have the resources to haul it at a discount? Constantly look for the opportunity to make your job better, more economical, and more streamlined.
2. Source materials at the right time. Unless your site is much larger than what is being built, you will need to time your materials at just the right part of the schedule. Do you have huge piles of dirt or gravel on site preventing your plumber from advancing? Is there a drainage ditch to be excavated that is stopping the electrician from trenching above it? Do you really need your metal building components on site right away or can they be delivered selectively in a time that keeps you on pace but does not force you to work around them? In most cases you can source material well in advance for a later delivery date. The guidelines to go by here are to have material on site at just the right time, erring on the side of having it too early so as not to have to slow down your schedule for lack of resources to build with.
3. Plan equipment carefully. Equipment companies are incredibly smart in working to charge you as much as possible for your rentals. They make it easy to keep the equipment on site (and the clock still running) by giving big discounts for the longer it stays on your site. Paired with the understanding that materials have a long lead time, your equipment likely will be a challenge to schedule. Wherever possible look in your schedule to have both the right materials with the appropriate equipment working together in tandem for your project to move forward.
The recurring theme among the challenges, opportunities, and capabilities to build remotely have one thing in common: an experienced consultant or construction manager to enable your project to move forward.
Remote projects are an exciting opportunity to move quickly and inexpensively as long as you have a trusted, seasoned partner to guide the process along.
The remotely-located and/or small-town is one of the most important growing industries out there today because of diversification of construction, unique needs of each industry, migration away from large cities for more affordable digs, and local needs of each community. If one is going to do well with such projects, the above-mentioned tips and guidance will put you far ahead of others in your project delivery and ensure that it will lead to a successful endeavor.
Here at Constructable, we live for the small-town and/or remotely located project. We work where your project is; and we'll make sure you get maximum value out of it because of our hard work and project management. We thrive on projects where others merely turn their back; we find a way where others do not persevere. We are committed to the successful completion of your project. Contact us at [email protected]to begin your small-town project together or CLICK HERE.
"At Constructable, we will do whatever it takes to make your project a success; and we work where your project needs to be." —Jared Hellums, Founder of Constructable