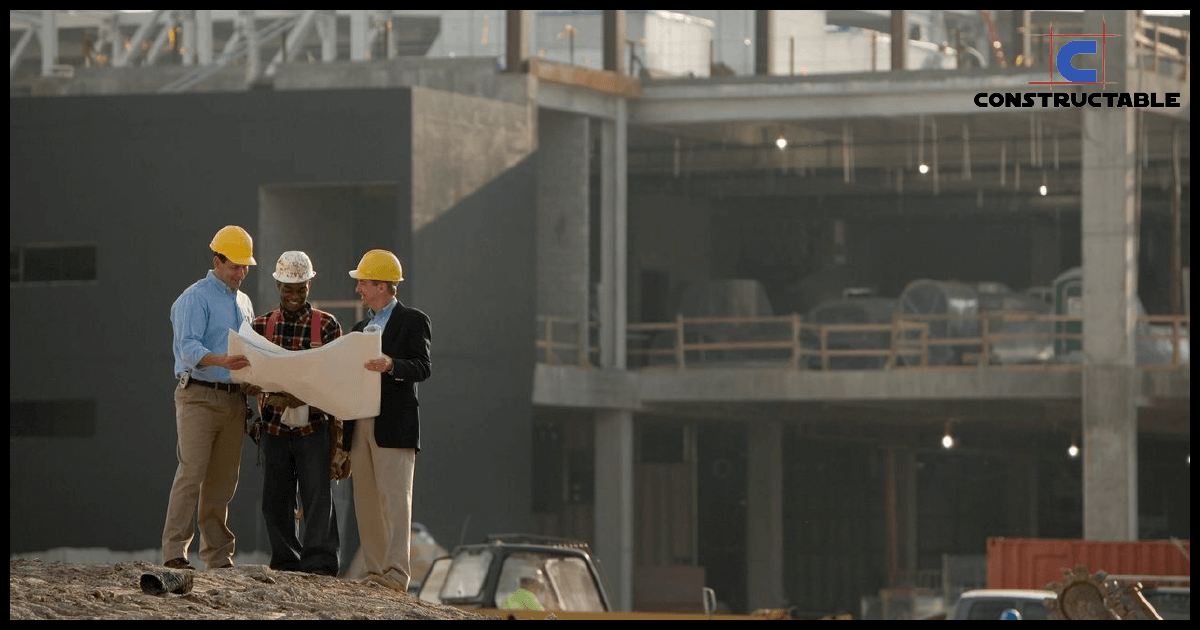 What is Design Build?
THE PROBLEM:
The construction industry is a complex process of ever-changing regulations, requirements, and responsibility. With as fast as our information age moves, the construction industry has to evolve along with it. How does one navigate such a fast-paced, ever-changing, easily-taken-advantage-of kind of process when all you want is for your idea to become a reality?
For tight-fisted control freaks to the novice "I just need an expert to do this for me" in the construction industry, Design Build meets all your construction needs. It is the fastest, most flexible way to build your ideas into reality. At Constructable, we have the know how, the business acumen, and stubborn get-it-done mentality to get you what you need.
THE THREE Rs:
The three Rs of regulations, requirements, and responsibility have to land somewhere, else you are in for disaster. Often "regulation" falls on construction managers and superintendents; "requirements" fall to architects; and "responsibility" falls on you, the client. What if I told you that you could transfer all three onto one, key contact for your construction project? That is the essence of Design Build. Let someone else manage the three Rs. Let the Design Build process show you how valuable it is to the busy business owner, procurement manager, project leader. But first:
WHAT DESIGN BUILD IS NOT:
A word about what Design Build is not:
Design build is not where we take your idea and contact you 3 months later when it is done.
Design build is not where we think we know you more than you know yourself and never let you have input again.
Design build is not a license to do whatever we want to your ideas.
Design build is not a mystery to you (the proverbial "black box") where you have to divine what exactly is going on with your project.
WHAT DESIGN BUILD REALLY IS:
A word about what Design Build really is:
Design build is us taking on the responsibility of getting the job done.
Design build is us taking on the burden of communication internally, externally, and with you to make sure you get what you need.
Design build is the experts doing the hard work for you while you get to enjoy a relatively stress-free and low worry construction cycle.
Design build is where you get to dream; we get to execute; and you get the benefits much sooner.
ARE YOU READY FOR DESIGN BUILD?
"Constructable is truly uniquely poised to be the go-between for all your design, procurement, and construction management needs. You can rely on us to take this project on, communicate with you, and deliver on time and on budget." –Jared Hellums, Principal, Constructable
If you're not yet convinced, take a look at how Design Build benefits you:
BENEFIT 1: Design build saves you time.
As soon as you agree to terms, we can start the design and procurement process; in fact we often do begin that day. We take the burden of creating (in both the design/architecture phase and in build/construction phase) the way for your idea to become reality. You give us what you want; we have to find a way to make it happen. At this point both the architectural firm and the construction firm are on the clock, working together in tandem, not antagonistically. Design build is the way to make sure your contractors, architect, and sub contractors are on the same team. At this point the entire project moves in sync with how fast we can get it done, not waiting on endless approvals or tiresome reviews. The point is, as soon as you contract with us, we can move much more quickly. And in this fast-paced world, time is money. Ultimately we can get you your project sooner than if you had gone a non-Design Build route. And that, clearly, means the opportunity cost you need to capitalize on is not lost. And that, my friends, is more money for you.
BENEFIT 2: Design build removes your responsibility from the project and places it firmly on us.
Design build saves you money as well. Instead of a lengthy quoting process before a single hammer is lifted, we handle the quoting; we deal with the architect; we deal with the sub contractors, we deal with procurement. This is a one-stop shop in which you only have to go one place for updates, transparency, and accountability. If something goes wrong, call us. If you need a change, call us. If you have a question, call us. The beauty of the design build process is that we take the heat, manage the team, shoulder the responsibility, find the experts, negotiate head on with other vendors, and build your ideas into reality. It is as close to a turnkey solution as you can find on the market today.
"It is a rare thing to be able to completely hand off a project, end-to-end, to someone. But that is exactly what Constructable specializes in." –Jared Hellums, Principal, Constructable
BENEFIT 3: Design build allows changes to be incorporated more easily, readily, and with less cost.
Change orders are expensive. Change orders are expensive. Change orders are expensive. Design build is more fluid so that we can accommodate change orders more easily, readily, and with less cost. Why is that? The contractor is in charge of communication and procurement between all phases of the construction cycle. That means we–as your agent, ally, and actualizer–have more freedom for change midstream. Change orders will not break this process. It is built to endure them. In fact, we bake them in from the get go.
THE SOLUTION: For speed, ease of use, and simple get-it-done construction projects, there is nothing rivaling Design Build. It combines the best of approvals, phase gates, and tight control with the ability to let the professionals do what they do best, to start right away, and to get the job done the soonest possible. With the proliferation of such a hyperactive, fast-paced, and ever-changing world, perhaps the only way to move quickly to catch up is Design Build. No longer does the client have to vet, communicate, seek out references, approve, motivate, contract, procure, think the entire process through, or negotiate with all contractors, vendors, inspectors, architects, licensors, sub contractors, journeymen, superintendents, construction managers, lien holders, developers, etc. Now Constructable can do this for you, giving you a smooth, enjoyable, and streamlined process for your next construction venture.
Design Build is how we do this, and do it well because here at Constructable, we are in the business of bringing your ideas into reality.
Email us at [email protected] or visit constructable.pro today to get started.
ACTION POINT: (With each article we will present one action point as a measurable takeaway for any owner or executive sponsor.)
Let someone else do it.
That's right: let someone else do it. Letting someone else do it is all about removing bottlenecks to your business, namely you.
Too often a micro-management mindset can cause you to trip over your own feet. You soon become the bottleneck, strangling the rest of your business for a lack of resources, time, bandwidth, and competent people to make decisions. What is a business owner to do? Let someone else do it. Remove yourself as the bottleneck.
Our pro tip/action point takeaway from this article is to quit trying to specialize and master everything; rather, let someone else do it. A final tip in poem form:
Focus on your specialties,
Staff up for your weaknesses,
Don't be afraid to hire a few chiefs,
Let someone else do it,
Doubt your doubts,
And believe your beliefs.