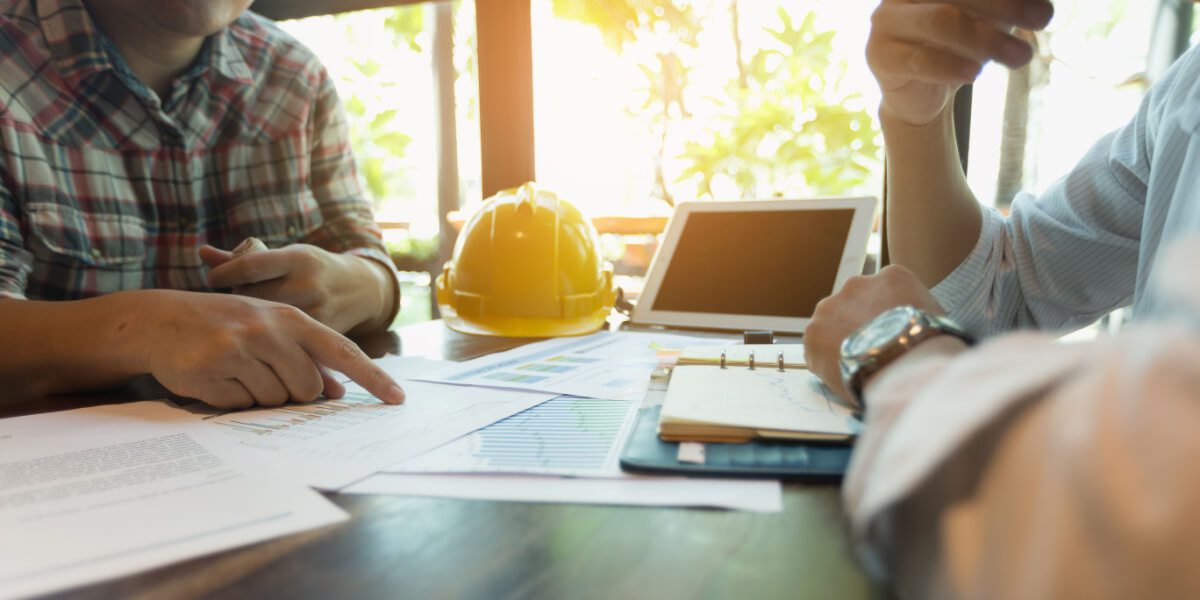 How a Design-Build Contractor Can Help Overcome Construction Challenges
Design-build contractors are a great solution to the many construction challenges and obstacles that can arise in a project. They provide an integrated approach to design and construction, making it easier to manage costs and timelines while ensuring quality and adherence to building regulations. In addition, they offer greater control over the entire process, from concept to completion.
Common Construction Challenges
Construction projects can be a major undertaking, often involving many different stakeholders, detailed planning, and coordination of resources. Despite the best-laid plans, unexpected challenges can arise during the building process that can cause delays and cost overruns. To ensure a successful project outcome, it is essential to anticipate potential problems before they arise and take appropriate steps to mitigate their impacts.
Common construction challenges include inadequate budgets, poor project management, delays in material delivery, labor shortages, and unanticipated weather events. Read more about these obstacles below.
1. Poor Project Management
Project management is crucial in all stages of the construction process. Skilled project managers use planning, commitment, and transparency to manage construction challenges, highlight the importance of procedures, and communicate across groups. In order to avoid hazards, delays, and unexpected costs, information on all aspects of the project (i.e., design, management, approvals, evaluation, safety issues, etc.) should be readily available at all times.
2. Unexpected Project Changes
Sudden changes in your project can have big consequences, like inhibiting your ability to deliver on schedule, increasing construction costs, and damaging team relationships. An experienced design/build contractor can navigate sudden changes in construction projects by adhering to a tight schedule, keeping important information organized, and having a contingency plan in place.
3. Delays in Construction
Construction delays can be devastating, no matter what stage of the project. They not only pose risks to project development, but they also negatively impact business relationships. Not to mention, these delays almost always result in additional and unplanned costs. To avoid this, bring in an expert who will use a design/build model to clearly define roles and responsibilities for all project participants. Design/build contractors can effectively communicate deadlines and client expectations, increasing the chances of completing projects on time and within budget.
4. Lack of Communication
A significant portion of a design/build contractor's time is spent communicating. It's simple; more effective communication = better project outcomes. Design/build contractors are pivotal in ensuring information is transferred within a project between the parties involved. Overall, poor communication can cause delays and reduced productivity, both of which may affect profit.
5. Unrealistic Deadlines
Often, construction project managers have to deal with impractical deadlines and requests from clients and stakeholders. While this may not seem as concerning as construction delays or cost overruns, it does affect the team's productivity and morale. Fortunately, design/build contractors can use their communication skills to manage client expectations and ensure realistic goals.
6. Rising Costs
The cost of construction materials like petroleum, iron, steel, and lumber is rising, making a significant impact on the bottom line. However, when implementing a design/build model, sites can see significantly lower costs compared to other construction methods.
7. Environmental Concerns
With the cost savings and efficient schedules that design/build contractors offer, there is more room to incorporate sustainability opportunities into the project. Not to mention, a more efficient timeline means fewer emissions and less fuel burned over the course of a project.
Constructable Can Meet Your Design/Build Project Needs
Constructable is a leader in the design/build industry, offering innovative solutions to meet any project's needs. We leverage the latest technology and materials to create high-quality, cost-effective designs tailored to our customers' exact specifications. Our team can take on complex projects, from renewable energy structures to commercial buildings. Our experienced design/build professionals provide full-service solutions with a focus on customer satisfaction and efficient delivery times.
Contact us now to learn more.