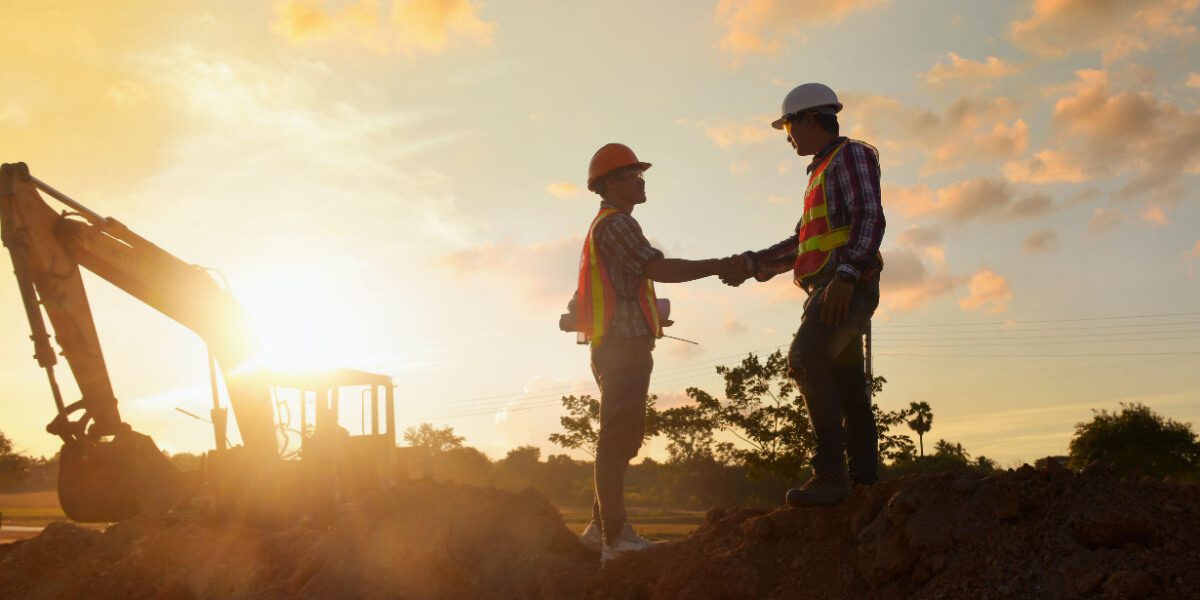 A Definitive Guide to Design-Build Construction
Design-build construction is an exceedingly popular construction method, and for good reason. But what exactly does it entail? Odds are, you've heard the term tossed around, and you've probably noticed more firms offering it as part of their services.
Here's what to know about the design-build construction process and how it differs from traditional methods. The information contained here can enable you to leverage the benefits of the design-build method to benefit your clients and grow your business.
Understanding Design-Build Construction
In simple terms, the design-build process occurs when a single company handles a project's designing, planning, and building phases.
Unlike design-bid-build construction, which involves multiple contracts and companies working on a single project, the design-build method allows every aspect of the project to be completed under the umbrella of a single organization.
Design-build contractors have increased in popularity in recent years due to several inherent advantages.
Advantages of the Design-Build Method
The number one advantage of the design-build method is its cost-saving potential. In this process, the client and company outline a single macro-budget at the beginning of the project, ensuring that everyone is on the same page.
Since there's only one company involved in the construction, there's no time wasted on one company trying to discern another's working methodology, which also means that your team has more influence on the project's overall cost. Proper time management allows you to keep projects on schedule and under budget.
In addition to reduced costs, the design-build method is a major time-saver.
Since one company handles the entire project, you don't have to worry about making requests for bids and other tedious tasks that drain time. Furthermore, design-build construction eliminates the potential for intercompany miscommunication, as there's only one company working on the project.
Another reason design-build services have caught on in such a big way is their capacity to reduce risk. By removing all but one company from the equation, the process ensures that the company working on the project has a fundamental interest in the overall success of the project. Compare this to a chaotic lineup of separate contractors with their own motivations and interests, and it's easy to see why this method is preferable to clients and businesses alike.
The 5 Stages of Design-Build Construction
While design-build construction may be more efficient than traditional methods, it still requires proper planning and execution. To help you get a better understanding of what's involved, here's a breakdown of the five stages of design-build construction.
1. Building the Team
This first stage is relatively simple: the client seeks out a company they want to work with, which usually involves evaluating the company's reputation, expertise, and proposed budget (we're assuming here that the company in question already practices the design-build method and has a working knowledge of what it entails).
While this is certainly a good time to discuss the budget, it's important to have realistic expectations. The reality is that such an accurate budget can't be projected without a concrete design plan in place.
2. Pre-Construction Planning
The pre-construction phase is when the client and company start to collaborate. It's the company's first chance to demonstrate its expertise and impress its collaborators. During this stage, both sides should be prepared to ask and answer questions, as this is also when a plan for the project and its timeline will be forged.
3. Architectural Design
The architectural design phase will expound on the rough designs made in the previous stage.

At this point, an architect will use floor-planning software to create a sophisticated rendering of the floor plan. When they're done, the client will review the designs and provide feedback. Once approved, the company can establish a timeline and commence construction.
4. Construction
The construction stage is where the real construction work starts. Here, your team will rely on the previously established timeline to guide them through the building process and use their individual expertise to complete construction tasks efficiently and on time.
5. Post-Construction
After construction is completed, the final step is for the company to take the client on a walkthrough to confirm that everything is to their liking.
Is Design-Build Construction Right for Your Project?
The short answer is that it depends.
Determining whether design-build construction is right for your project will require you to consider how quickly you want to get the job done, how low you want to keep costs, and whether the company you want to work with can handle the workload without outsourcing.
Speak with the Design-Build Experts at Constructable
Need a reliable contractor who knows their stuff? Contact Constructable today and tell us more about your upcoming project. Our experienced team is standing by to lend a hand.