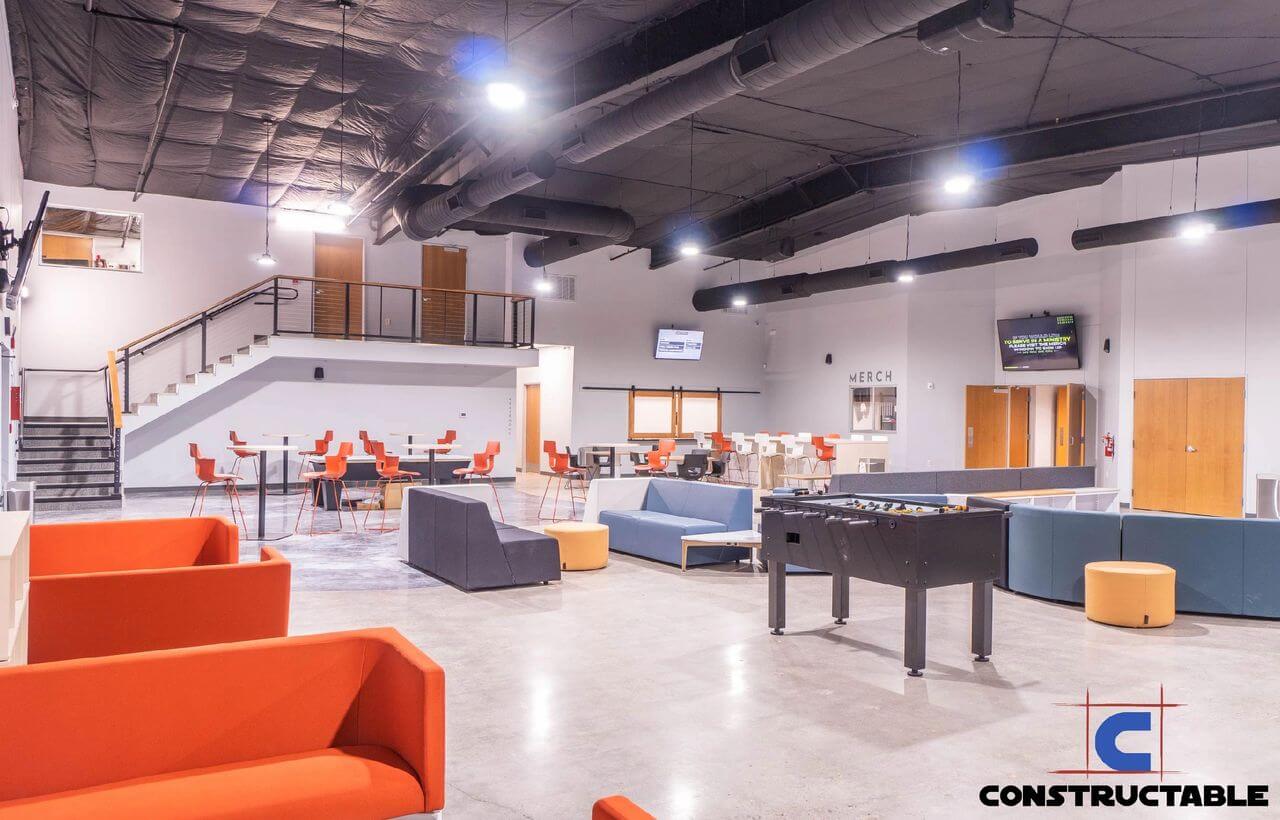 Customer Interview: Tim Aguilar, Church On The Move, Roswell, NM
I would recommend Constructable "Absolutely, every time."
From time to time we will feature a customer on our blog and announcements page to talk about Constructable's projects, quality of work, and what it is like to be a customer of ours. Today we have the privilege of speaking with Pastor Tim Aguilar, the youth minister for Roswell, New Mexico's largest church and community outreach extraordinaire. The "180 Building" that we completely renovated for them is the center of their outreach to the teenagers of their community, now being opened weekly every Friday night to give a small town group of youths somewhere special to be in their off hours. It is apparent that if you do not give youths outlets for fun (ping pong tables, foosball tables, air hockey), aggression (basketball courts), food (snack bar), and learning (classrooms and targeted classes), they will find it somewhere. Why not get all that in one safe and fantastic place? That is exactly what Church On The Move, Roswell, NM is all about. Listen in as we learn more about what an impact this renovation has had on their church and community:
What was it like to have Constructable work for you?
"The experience was great. Very professional. [Jared, owner and founder of Constructable] seemed to have a high standard for himself and the men who came to work with him."
How does he treat the customer?
"He seemed to put us first even if it meant that he might have to stay late or go an extra mile. It seemed like our needs were above even his own at times."
What about Setbacks?
"If there was a great setback he seemed to deal with it with a great amount of grace. He didn't let us see him sweat. He seemed to rise above it and do what needed to get the job done."
Would you recommend Constructable?
"Absolutely, every time."